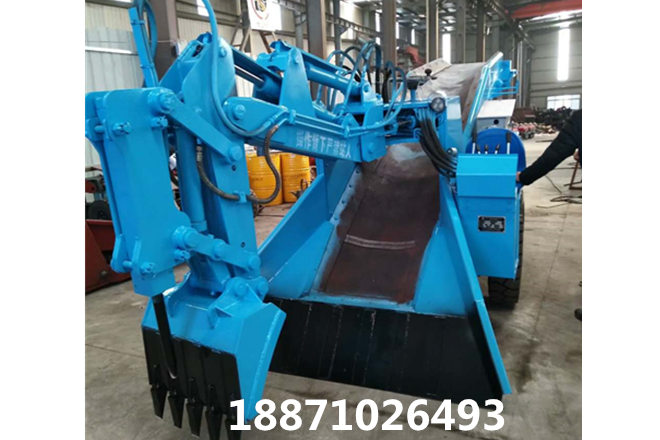 80 type wheel crusher
80 wheel type crusher slag crusher integrated slag slag machine applicable roadway section is 2.4x2.4m2, climbing ability 15 degrees, maximum working surface slope is 10-15 degrees, main motor power 22kw, total power 22kw, safety valve opening pressure 13-15Mp

product description
80 type wheel scraper crushing integrated slag slag machine is a kind of high-efficiency mining equipment for continuous production. It is mainly used for loading operation in railway tunnel construction, mine roadway and large slope roadway tunneling, water diversion tunnel and national defense cave construction. .

working principle
The 80-type wheel scraper crushing integrated slag slag machine pushes the rock into its own scraper conveyor. The conveyor unloads the rock from the tail into the dump truck or the mine car. At the same time, the backhoe can be used to take the distance. The rock can also be used to clean the work surface with a bucket.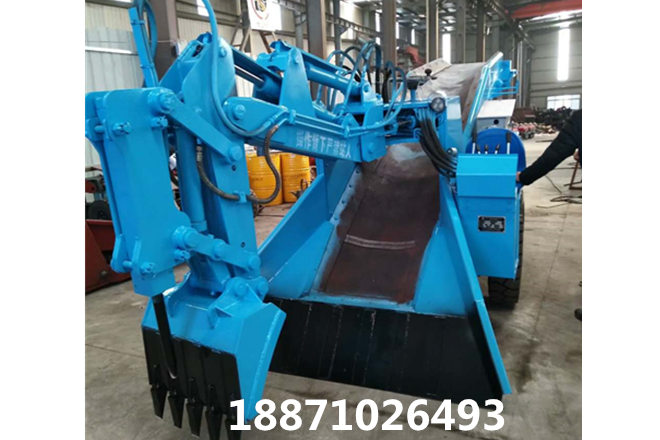 Performance parameter
Item parameter item parameter
Loading capacity (T/h) 80 Unloading height (mm) 1700
Vehicle Weight (Kg) 4300 Unloading Length (mm) 1900
Wheelbase (mm) 1650 The highest point of the tail (mm) /
Track (mm) 1530/1470 Gradeability (degrees) 15
Minimum turning radius (mm) 7500 Maximum working surface slope (degrees) 10-15
Conveyor speed (M/s) / maximum oversize 500*600
Walking speed (M/s) 0.9 Main motor power (Kw) 22
Ground clearance (mm) 170 drum or cooling motor power (Kw) /
Excavation height (mm) 2200 total power (Kw) 22
Excavation width (mm) 2900 relief valve opening pressure (Mp) 13-15
Loading width (mm) 1600 length (mm) 6300
Excavation distance (mm) 1700 width (mm) 1780
Applicable roadway section (m2) 2.4*2.4 or above High (mm) 1800

Manufacturer introduction
Fuyang Hengnuoxin Machinery Co., Ltd. is located in Diamond Avenue, Fuyang City, Hubei Province. It is an enterprise dedicated to the R&D, production, sales, service and training of mining equipment.
So far, our company's products have more than 30 different types of slag machine products, such as wheel belt slag slag machine series, wheel scraper slag slag machine series, crawler belt slag slag machine series, track scraper slag slag machine series, etc. It is suitable for the excavation and slag from the excavation of 1.8m*1.8m small mine in the underground roadway to the excavation and slag of the mine above 3.5m*3.5m, and the excavation and slag from the roadway to the boring of the inclined well within 30 degrees Matching products. In addition, it has also developed a series of quick-change hydraulic breakers, which are fully hydraulically fractured, flexible, convenient and safe.