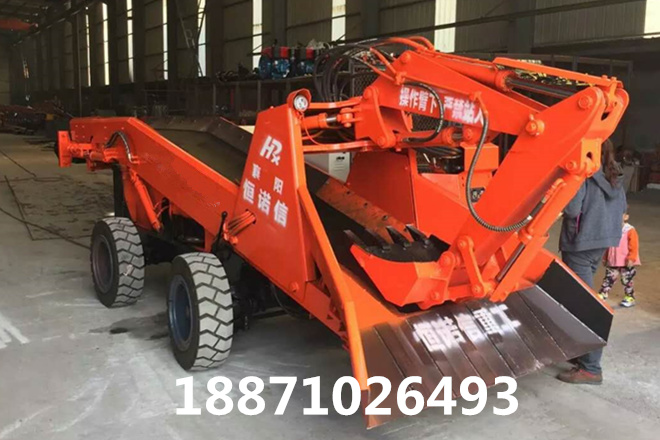 ZWY1.5-50T-4B-DQ
ZWY1.5-50T-4B-DQ adopts 130 double cross axles, Chinese suspension, and the axle housing is changed from single shaft to double shaft, which effectively changes the weak point of the original slag machine in the axle housing welding suspension fulcrum. It is suitable for roadways with a section of 1.7×1.7 meters or more. It is widely used in the excavation and slag of various mine tunnels.

First, the product model description

ZWY1.5-50T-4B-DQ

Z: Loading method W: Excavation loading mode Y: Hydraulic walking mode 1.2: Shovel width 50T: Loading capacity, m3/h Installed power kw is 50T 4B: Four-wheel drive D: Diesel electromechanical start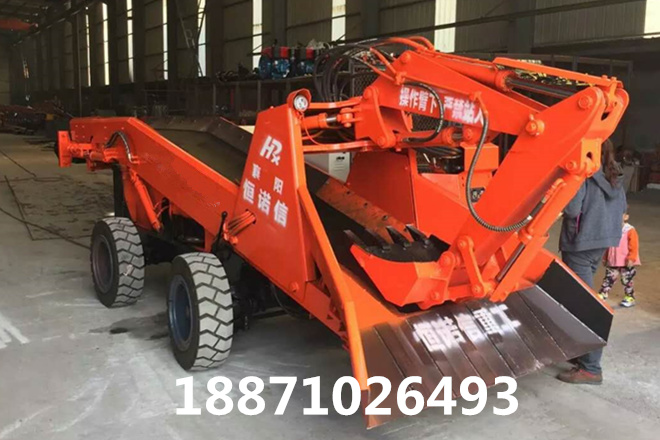 Second, product features
1. Continuous excavation, slag removal, transportation to shuttle mine cars and other transfer equipment.
2. It adopts 130 double cross axles, Chinese suspension, and the axle housing is changed from single shaft fixed to double shaft fixed, which effectively changes the weak point of the original slag slag machine in the axle housing welding suspension fulcrum.
3, diesel engine, motor dual-power start, for the field work pressure instability problem, the use of 7.5kw wide-width motor, the voltage can start normally between 320-420 volts, especially when working in high altitude areas, wide volts The advantages of the motor are particularly outstanding.
Third, the scope of application
3. Applicable to roadways with a section of 1.7×1.7 meters or more, which are widely used in the excavation and slag of various mine tunnels.