The advantages of mining machines in mining
信息来源:Xiangyang Hengnuoxin Machinery Co., Ltd. | 发布时间:2019年06月22日
The chassis of our company adopts double ten-byte bridge. The advantage of double ten-byte bridge is that the torque is larger, and the force is stronger during the process of pushing the slag to clear the bottom. It is not easy to twist the front axle half shaft.
Our company adopts 130 gearboxes. The advantage is that the casing of the cabinet is thicker and the gear strength is greater, thus avoiding the breakage of the gears during collision and the more stable forward and backward speed.
The national standard motor voltage is rated at 380 volts. If the voltage is less than or exceeds 380 volts, the motor will not start or burn out. The wide-volt motor is used in our factory. Its advantage is that the voltage can be started normally between 320-420 volts. Especially when working in high altitude areas, the advantages of wide-volt motor are particularly outstanding. The working efficiency of the skimmer is greatly improved.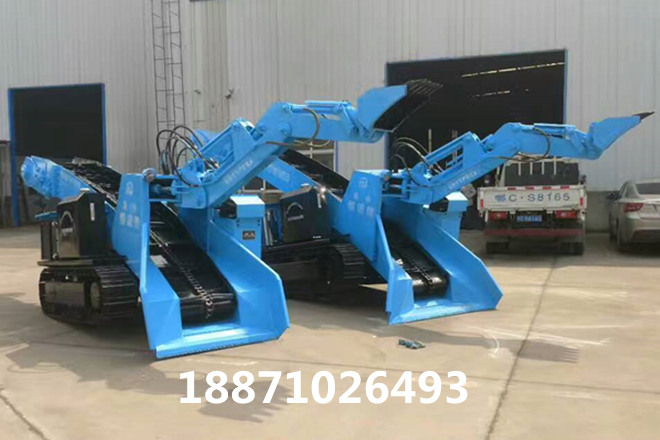 The tail electric drum is generally used by 3-4 kW, and our company adopts 5.5 kW. It is stronger and more efficient during use. It is as easy as a big horse-drawn car and it is not easy to burn the electric roller.
It is precisely because of these reasons that the mining machine has made remarkable achievements in the mining machinery industry. The company has strong production and research and development capabilities, and can produce and order special type slag slag machine according to the needs of users. Working environment, the slag machine can be lengthened, shortened, widened, folded, and explosion-proof to meet different environmental needs. Users are welcome to visit our company and guide the work.